Biology In the News Archive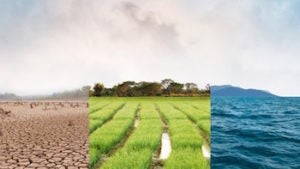 Dr. Peter Marra, professor and researcher of Environmental Biology at Georgetown, joined other climate change experts at the university in emphasizing the danger that climate change poses to life on earth. In arguing for action on climate change, Marra invoked Pope Francis' Laudato Si' encyclical about the moral and spiritual importance of environmental justice. As an expert on the conservation of birds and other animals, Professor Marra's research makes it clear that habitat loss and climate change will cause irreversible damage to the world's ecosystems.
Joseph H. Neale, Professor of Biology at Georgetown demonstrates the importance of NAAG, a peptide neurotransmitter that is widely present in our nervous system. He concludes that drugs that inhibit NAAG inactivating enzymes lead to pro-cognitive effects through activation of NAAG. His paper has inspired future research to understand the effect of NAAG and glutamate carboxypeptidase inhibitors on higher cognitive processes such as learning, memory formation, and attention.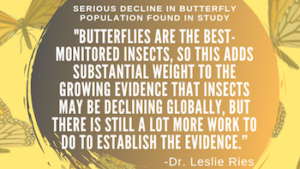 Dr. Leslie Ries, along with researches from Oregon State University, Ohio lepidopterists, and Michigan State University, analyzed more than 24,000 butterfly surveys contributed by trained citizen scientists from 1996 through 2016. They discovered and published in PLoS ONE, the fall of the butterfly population in one Ohio area that provides a baseline for overall trends in the insect population. The data from Ohio estimated population trends for 81 butterfly species and found three times as many species were trending downward as upward. Dr. Ries helps run one of the longest existing systematic insect-monitoring programs in North America.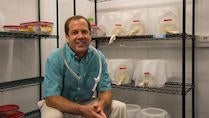 Davis Family Distinguished Professor Dr. Armbruster has been studying mosquitoes for over 30 years now. His newest project about the insect revolves around studying the genes that make mosquitoes bite in the first place. Armbruster is essentially trying to recreate the natural biting patterns of the yellow fever mosquito, then pinpointing the exact genes for the 'biting behavior'. His research has the potential to eliminate the spread of deadly diseases that transmit through the bite of mosquitoes.
Congratulations to Biology alumnus, Murad Mamedov (COL '10), who has recently been rewarded the 2019 Michelson Prizes from The Michelson Medical Research Foundation and the Human Vaccines Project! Mamedov is receiving $150,000 for his research using gene-editing technologies to understand an important set of immune cells, which may provide insight into the diagnosis, prevention, and treatment of infectious and non-communicable diseases.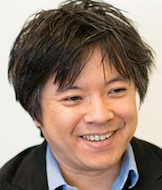 Dr. Jeffery Huang is featured as a special guest for an interview with RealTalk MS. Huang talks about starting his journey with Multiple Scoliosis as a Ph.D. student well as his current investigations into how oligodendrocytes regenerate after injury. His lab is focused on animal models of MS.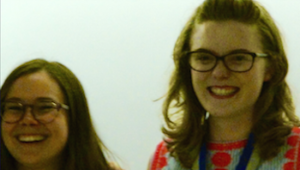 Two of this year's valedictorians – Julie Bevilacqua (BGH) and Agnes Donnelly (Neuro) – are receiving majors from the Biology Department. In addition to academic honors from the College, both also received the Taylor-Weber Award from the Department.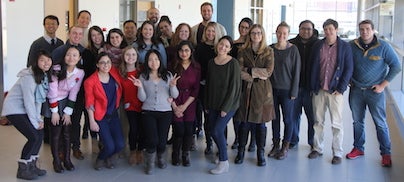 Of the 70+ research projects that were on display at the NHS Undergraduate Research Conference, four of our very students were recognized! Congratulations to the following: Best Poster Presentation: Emma Nedell (C'20) Excellence in Poster Presentation: Zachary Susswein (C'20) Excellence in Oral Presentation: Julie Bevilacqua (C'19) Rising Research Award: Ian Yannuzzi (C'21)
Multiple Sclerosis (MS) currently has no treatment. Dr. Jeffrey Huang is trying to change that. With his award from the National MS Society, Dr. Huang will seek to understand how amino acid metabolism regulates the regeneration of myelin, a process that may be the key to treating multiple sclerosis (MS).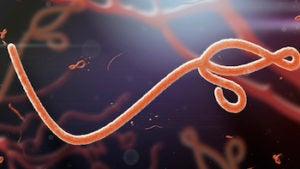 November 5, 2018 Congrats to Abram Wagner, Georgetown alum (BS '10, Biology of Global Health) for his publication! Abram Wagner published an article about understanding and controlling Ebola.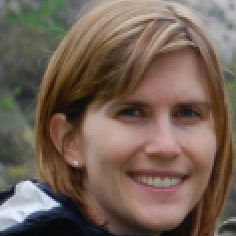 November 2, 2018 Although many sci-fi movies and stories assume extraterrestrial life will bear some humanoid semblance, Dr. Sarah Johnson is pushing the envelope with a $7 million grant from NASA. The money will fund her program which will, "go beyond what we currently understand and devise ways to find forms of life we can scarcely imagine."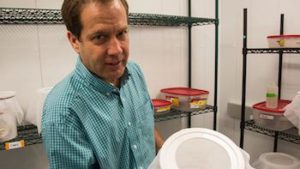 October 12, 2018 Georgetown Biology Department Alumnus and Professor team up to fight vector-borne disease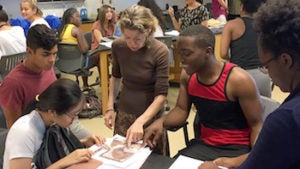 October 10, 2018 Biology professor Heidi Elmendorf reviews an assignment in the lab during the Community Scholars Program's five-week summer orientation. Elmendorf leads the Regents Science Scholars Program, which is designed for first-generation college students interested in the sciences.
October 5, 2018 The Georgetown College Department of Biology has enjoyed a successful summer: 10 professors in the department have received research grants totaling more than $10 million from the National Institutes of Health, National Science Foundation, and private foundations.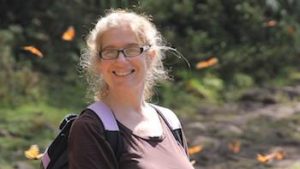 March 14, 2018 Biology professor Leslie Ries uses one of her three National Science Foundation grants to do research on butterflies
July 31, 2018 Georgetown student Jewel Lipps, who is pursuing her Ph.D. in biology and three other Georgetown Ph.D. candidates in psychology, biology, and tumor biology have been selected by the National Science Foundation (NSF) for their potential to become lifelong leaders and contributors to scientific innovation and teaching.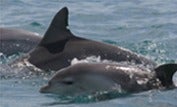 July 18, 2018 In a new study of bottlenose dolphins, biology Ph.D. candidates, post-docs, and professor Janet Mann found that, even though survival of offspring decreases as mothers age, the older mothers invest significantly longer (through nursing) in their final offspring than for their earlier progeny.
June 16, 2018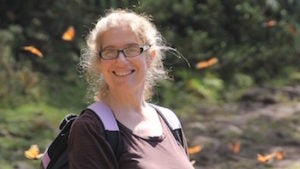 March 14, 2018 Biology professor Leslie Ries uses one of her three National Science Foundation grants to do research on butterflies

March 12, 2018
Biology professor Leslie Ries has recently received 3 grants from the National Science Foundation to analyze the springtime emergence patterns of plants, insects, and birds, to study the migration patterns of monarch butterflies, and to examine the impact of natural disasters on butterfly habitats.
January 30, 2018 Congratulations to professor Steven Singer and his lab for receiving a grant. The National Institute for Allergy and Infectious Disease has awarded Professor Steven Singer's lab a grant to study immune responses to Giardia.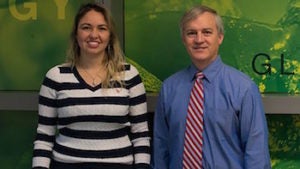 January 24, 2018 Biology professor Steven Singer and postdoctoral fellow Camila Henriques Coelho, in collaboration with a team from Brazil, recently published an analysis of the spread of Giardia lamblia. Giardia lamblia is an intestinal parasite linked to untreated water and poor sanitation.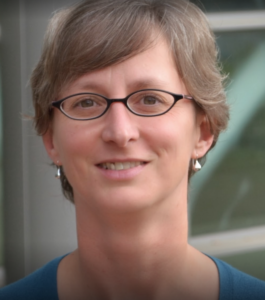 January 26, 2018
October 23, 2017 Professor Martha Weiss, in her TEDx talk, "Insect Metamorphosis: Success Through Reinvention" shows it is never too late for change!
September 15, 2017 The Armbruster lab is conducting novel research on malaria-transmitting mosquitoes in conjunction with the National Institutes of Health. A paper co-authored by Dr. Armbruster, investigating the photoperiodic responses of two species of malaria-transmitting Sahelian mosquitoes, was published in Parasites and Vectors, a peer-reviewed open-access medical journal.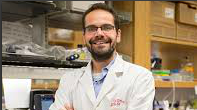 The Brinsmade lab was awarded an NIH Exploratory/Developmental Research grant to fund their work investigating the interface of metabolism and pathogenesis in Gram-positive bacteria using Staphylococcus aureus as a model pathogen. The grant will allow the lab to foster their research and help encourage further investigations into cellular metabolism, gene expression, and microbes.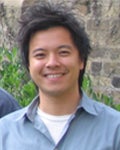 Professor Huang runs a successful laboratory striving to make an impact on the current knowledge of central nervous system development. After receiving a new grant for Congressionally Directed Medical Research Programs, the Huang lab will be able to continue their work.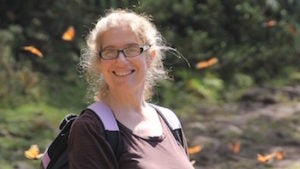 September 14, 2017 Fighting back against climate change is more important than ever before. Georgetown professors are at the forefront of groundbreaking research to help understand how we can best protect our planet. Investigator Leslie Ries has secured over $400,000 in grant money for Georgetown to conduct research on pressing environmental issues such as the future of monarch butterflies and climate-driven phonological mismatch.
January 1, 2017 Professor Rolfes has always been committed to her research and obtaining results to understand yeast strains and their cellular metabolism. However, she does not stop there. Rolfes' goes above and beyond by bringing her work into the scope of her students in order to introduce new, aspiring scientists into the world of scientific research.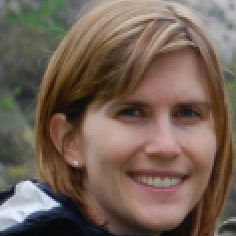 April 5, 2017 Professor Johnson continues to impress NASA on her journey to understanding planetary environments. From silica sinters and acid salt lakes to ancient deposits in the Dry Valleys of Antarctica, her research is out of this world.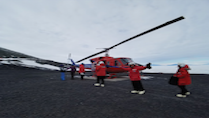 March 3, 2017 Professor Johnson, along with her research team, aims to conduct the first-ever DNA sequencing done on the continent. In hopes of investigating potential life beyond Earth, she plans to analyze our planet's inaccessible biospheres, which can provide information into the ability of cells to survive in the most extreme environments. Antarctica, the coldest, driest place on earth, is home of the McMurdo Dry Valleys, the site of the research.
April 5, 2017 Georgetown Undergraduate is on the pursuit for excellence. With dreams of incorporating both research and education in the field of neuroscience, he is headed in the right direction.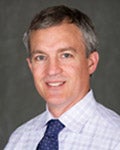 April 4, 2017 Professor Steven Singer is progressing knowledge on the prevention of fighting back against foodborne illness.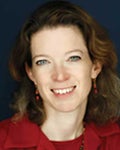 April 4, 2017 Biology professor Heidi Elmendorf, who College Dean Chester Gillis calls "a tireless advocate for students and the epitome of the professoriate," is a finalist for the $250,000 Robert Forster Cherry Award for Great Teaching issued by Baylor University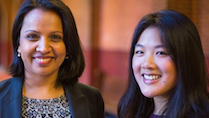 December 19, 2016 As technology continues to advance, scientists are always trying to find new and exciting ways to reap the benefits. Professor Bansal, in a special supplemental issue of the Journal of Infectious Disease, evaluated the opportunities and challenges associated with sources of big data. Along with the great potential, these data sources need to be further developed. All in all, the holistic approach provides an effective means of infectious disease surveillance and control. Elizabeth Lee, a Ph. D candidate in Global Infectious Diseases took the lead on an article in the special issue with a focus on the issues that need to be addressed for big data to be used efficiently.
After pouring sweat, blood, and tears into writing a thesis, every graduate student dreams of having their work accepted and publicized. Saumya Bollam, after recently graduating from the biology department, has had her thesis accepted by Developmental Cell. Learn more here about her work on inflammation, tumors, and cancer. Congrats Saumya!

April 3, 2017
Georgetown Ph.D candidate Paratha Sah publishes a paper in Proceedings of the National Academy of Sciences rejecting the hypothesis that community formation universally protects animal populations from infectious disease outbreaks. Her research provides critical information that can be used to model disease spread in other species, including humans.

As technology continues to advance, scientists are always trying to find new and exciting ways to reap the benefits. Professor Bansal, in a special supplemental issue of the Journal of Infectious Disease, evaluated the opportunities and challenges associated with sources of big data. Along with the great potential, these data sources need to be further developed. All in all, the holistic approach provides an effective means of infectious disease surveillance and control. Elizabeth Lee, a Ph. D candidate in Global Infectious Diseases took the lead on an article in the special issue with a focus on the issues that need to be addressed for big data to be used efficiently.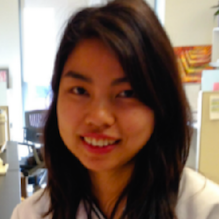 March 28, 2017 Tanaporn Wangsanut (Gift) of the Biology Department has been awarded the Graduate Student Teaching Assistant award for her efforts in Professor Rolfe's Genetics Lab. The award, granted by the Graduate School of Arts and Sciences, is a testament to her curiosity and diligence at the University.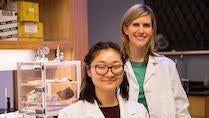 Professor Johnson, along with her research team, aims to conduct the first-ever DNA sequencing done on the continent. In hopes of investigating potential life beyond Earth, she plans to analyze our planet's inaccessible biospheres, which can provide information into the ability of cells to survive in the most extreme environments. Antarctica, the coldest, driest place on earth, is home of the McMurdo Dry Valleys, the site of the research.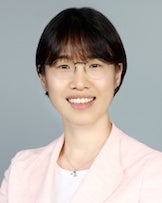 After joining our faculty as an Assistant Teaching Professor this fall, Dr. Choi created the video "My Fate is in Your Hands: Inductive Signals for Cell Fate Determination." Her work explores the process of induction and differentiation to explain a cell's fate. Congratulations Dr. Choi!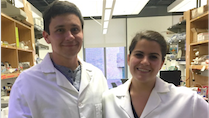 Alyssa King and Kevin Mlynek are among a select group of students given the honor to give an oral presentation after they poster-presented their work. After presenting to the GU Medical Center Graduate Student Organization, Alyssa and Kevin went on to place 2nd and 3rd, respectively. Congratulations and keep up the good work!
In September, 2016, the International Congress of Entomology hosted 6,600 participants to present their research on insects at the conference Entomology without Borders. Representing Georgetown University, three biology professors: Martha Weiss, Peter Armbruster, and Edward Barrows each had the opportunity to display their work on a wide range of biological organisms and genetics topics. The Department of Biology is both honored and prideful to be represented by dedicated and intelligent professors!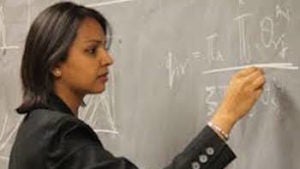 The Distinguished Investigator Recognition honored Professor Bansal, along with 26 other professors, for excelling in sponsored research. Professor Bansal's research group uses mathematical models to focus on infectious disease transmission.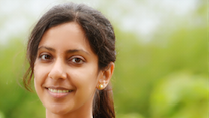 May 7, 2016 Pratha Sah focuses on the role of burrowing and social behavior of the desert tortoise in her article "Inferring social structure and its drivers from refuge use in the desert tortoise, a relatively solitary species". Along with the rest of her research team, the article was recently published in Behavioral Ecology and Sociobiology. To learn more about the role of social structures and networks in the context of wildlife epidemiology, take a look at the fascinating article!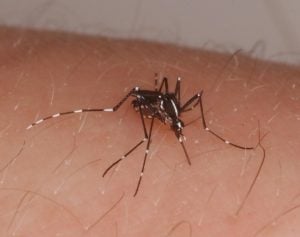 January 17, 2016 Biology Professor Peter Armbruster studies and raises tens of thousands of the Asian Tiger Mosquito in an effort to understand the process of diapause. Why one might ask, would he focus on such a non-glamorous nature of work? The work that Professor Armbruster conducts is a step toward fighting the disease transmission of mosquitos. Diapause allows mosquitos and their eggs to survive the cold, harsh conditions. By researching the different metabolic processes, Armbruster hopes to put a stop to the infectious, pesky insects plaguing our neighborhoods and backyards.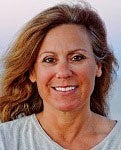 April 27, 2016
Janet Mann, who's studied bottlenose dolphins in Australia for more than 30 years, is now literally examining them in the Potomac and the Chesapeake Bay. This is the first time they are being studied!
May 2, 2016 The Regents Science Scholars Program, funded by a $1.2 million investment from alumni Joe Zimmel (C'75) and Alison Lohrfink Blood (B'81), serves to enhance Georgetown's efforts to address the critical shortage of underserved and first-generation college students who complete degrees in the sciences.
Dissimilar from most graduate student, Catilin is also a graduate of Georgetown's Undergraduate program. She worked with Tim Beach's lab on a project looking at human and natural environmental changes in Mayan agricultural lands as well as Mann's lab working as a field research assistant in Australia studying dolphins.
Alisha Dua, a former undergraduate scholar of the Neuroethics Studies Program, has won and is currently participating in a Fulbright United Kingdom Partnership Award to complete a Masters of Research in Biosciences at University College London this Fall.
December 25, 2016 Elizabeth Lee's first-author publication use routinely available flu surveillance data to identify age patterns among working-aged adults and school-aged children in unconfirmed sick cases that look like they could be flu, that are consistent across multiple flu seasons in the United States.
December 15, 2016 Graduate student Gift Wangsanut co-authored a paper for the first time on the mechanisms involved in the virulence of C. albicans. The study at the heart of paper may be able to help in future therapeutic interventions of this common human pathogen!
Collin Leibold is a graduate of Georgetown University College who recently participated in a service project in Kenya. He partnered with the Mother of Mercy Girls Secondary School to work with students and provide support to the school's health care facilities and farm, putting his major in Biology of Global Health and minor in Theology to work.
August 5, 2015 Professor Leslie Ries released two articles referencing her research on monarch butterflies. The first in the Washington Post quotes Professor Leslie Ries's work and the second in Science Magazine quotes Professor Leslie Ries directly and IDs her as Georgetown faculty.
March 4, 2015 Assistant Professor of Biology Jeffrey Huang investigates complex interactions in the brain in the hope of improving therapies for MS patients.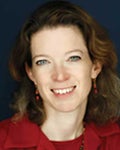 November 20, 2014 Heidi Elmendorf an associate professor in Georgetown College's biology department, is being honored as the 2014 Carnegie Foundation for the Advancement of Teaching's District of Columbia Professor of the Year.
November 10, 2014 Assistant Professor of Biology Shaun Brinsmade studies how microbes can change from harmless to harmful.
November 5, 2014 "Amy Battocletti (G'20), a second-year Ph.D. candidate in the biology department who received a three-year graduate research fellowship from NSF, served in the United States Navy as an aerographer's mate from 2001 to 2008."
October 18, 2016 Congratulations to Alyssa King and Kevin Mlynek for GUMCGSO Student Research Day success!
October 20, 2014 Noyes came to Georgetown very dedicated to the idea of majoring in biology of global health but then realized that wasn't her passion and decided to shift her major in environmental biology. Her interest declaring her major in environmental biology began after working for the Center for the Environment as a first-year student. "As a member of The Corp Green Team, she has the chance to support initiatives like this month's Kill the Cup University Challenge, part of a nationwide effort to promote sustainability."
April 21, 2014 Neuroscientists at Georgetown investigate how communication occurs between cells of the brain. Understanding this could help us understand neurological disorders. This research, led by Prof. Maria Donoghue of the Department of Biology, was conducted by graduate and undergraduate students and is a collaboration project with Prof. Stefano Vicini of the School of Medicine.
January 13, 2014 Junior Environmental Biology and Anthropology major Alex O'Neill was recently featured in an article from Georgetown College News regarding the year he is currently spending abroad in Nepal, studying the Nepali language and conducting independent research on parasitic plants. Funded by a Boren scholarship, O'Neill is combining his interests in medicine and ecology by specifically studying the uses, perceptions, and management of medicinal plants.
November 25, 2013 Congratulations to Vice Provost for Research and Biology Professor Janet Mann, whose extensive research on bottlenose dolphins has now been turned into an award-winning children's book. The Dolphins of Shark Bay (Houghton Mifflin Harcourt, 2013) by Pamela S. Turner is part of the publishing company's "Scientists in the Field" series, which seeks to make science more accessible to young readers.
Each year the undergraduate students of the Georgetown College have the opportunity to vote for a professor that deserves to be recognized. From his teaching style in class to his welcoming and encouraging approach to each student outside the class made one professor truly stand out. The Department of Biology's very own, Professor Manus Patten has been selected for the Excellence in Teach Award.
Georgetown students go above and beyond, especially in the field of science. The most successful and driven students qualify themselves to be recognized for different scholarships, awards, and honors. Three students in particular have devoted themselves to their studies and the results speak for themselves.
Ideally, science would be able to run wild without any monetary limit. However, this is not the case. Outstanding research not only yields meaningful results, it calls the attention of different foundations looking to fund research. Professor Anne Rosenwald and a team of investigators have been honored with the opportunity to continue their research with a grant award for the National Science Foundation.
The Dean's award for Excellence in Teaching began in 1996 to honor professors that go out of their way to enhance the undergraduate student experience. Professor Wimp has done exactly that. The start of the environmental biology major took off running under Wimp's guidance and the students love the new courses that she installed. The right mixture of passion for the subject and for her students has made Professor Wimp the perfect candidate to represent the Biology Department in receiving the award.
Pratha Sah has continued to demonstrate an excellent work ethic and dedication to her research under the supervision of Professor Shweta Bansal. Cosmos Scholars provides assistance to the Consortium of Universities of the Metropolitan Washington Area to cover funds not included in other grants or awards. The grant is
Starting as an associate professor, Dr. Singer has exhibited the mentality, drive, and capability necessary to progress to the next level. With different interests and areas of expertise, Dr. Singer provides his students with a wealth of knowledge and continual support in many walks of science.
Undergraduate research is an amazing opportunity provided and encourage in the biology department. With professors at the Medical Center and on the main campus, research in all different areas is accessible to students looking to get a hands on experience. Each year students who go above and beyond in their research are recognized for their oral and poster presentations of their work.
Each year the most impressive and outstanding graduating seniors are recognized for their hard work. Both the Biology Medal and the Dr. Michael Barrette medal are incredible honors given out only to the most deserving undergraduate students. Congratulations to Sara, David, and Nimrah!
Everyone has heard of the scientific method. Many scientists have performed the scientific method over and over, designing experiments and analyzing data. However, a major part of the method that many people over look is to report results. Scientists across the world live on reading research and understanding past studies done. Without reporting results, the entire experiment loses its value. Niteace Whittington has mastered the art of reporting scientific results and was recognized for the best poster on her work for her Ph. D. dissertation.
The NFS fellowship comes as recognition of a dedication to the field of biology and research on the impact of genetic variation within plant species in salt marsh ecosystems.
The National Science Foundation is helping Bansal to follow through with her research and uncover the truth in the spreading of infectious diseases.
Upon receiving a 3-year grant, the Huang lab is able to continue contributing to the fight against MS.
January 7, 2015 These outstanding graduate students are encouraged to continue their research with the honor of the Sigma Xi grants.
March 8, 2017 Breanna Walsh is a senior Biology of Global Health major that covers the spectrum by conducting research, tutoring, and working as a teaching assistant. While conducting research in Professor Elmendorf's lab, she focuses on finding a way to combat the common intestinal parasite Giardia lamblia. Across the globe, the parasite causes diarrhea and dehydration in impoverished communities. As she continues to progress in her research, Breanna seeks to further the extension of her impact on global health and the scientific community far beyond the front gates of Georgetown University. Reflecting upon her research, she praises Elmendorf's ability to foster intellectual and personal growth. Breanna stands as a phenomenal representation for undergraduates seeking to gain the most of their time through research and academics.
March 1, 2016 Chao Chen and Jing Jin, Ph.D. recipients, are first-time co-authors. Their article is about a cross-species functional analysis, specifically the process of neurogenesis, from dividing progenitor through neuronal maturation.
January 27, 2014 Congratulations to Professor Gina Wimp, who was one of three recipients of the 2013 Dean's Award for Excellence in Teaching. Professor Wimp received her award at this year's annual Georgetown College Faculty Convocation, held on January 23rd.
November 2, 2013 The Office of the Provost awarded the Distinguished Investigator award to Biology professor Jeffrey Huang—recognizing his extraordinary dedication and hard work towards his research in the field of glia biology.
October 27, 2017 Professor Mann's new publications are changing our understanding of our underwater neighbors. Check out her contributions in her new book: Deep Thinkers: Inside the minds of whales, dolphins, and porpoises.
February 16, 2018 A double major in neurobiology and biological physics, Mandal plans to earn his Ph.D. in psychiatry while at Cambridge, before likely returning to the United States to attend medical school.
November 2, 2017 Why one might ask, would you want to stop getting vaccines? Assistant Professor Shweta Bansal and her research collaborators are trying to identify just that. With datasets based on location and information on the emergence or childhood diseases, Bansal's research is an attempt to validate or discredit the movement against vaccines one and for all.
November 29, 2016 Seamus Caragher graduated Georgetown with a major in Neurobiology and now works as a research technologist at the Feinberg School of Medicine at Northwestern University. Through an intense dedication to his work, Seamus was continually recognized at Georgetown with different awards and GUROP stipends. More recently, he was named a 2017 Marshall Scholar! As an undergraduate, Seamus focused on researching the effects of opiates on the brain an hopes to pursue neuro-oncology or neurosurgery to incorporate a medicinal aspect into his work. Until then, his next few steps as a Marshall Scholar will be in pursuit of a one-year master's degree in technology policy at the University of Cambridge and a one-year master's degree in cancer sciences at the University of Glascow. The Georgetown University Biology Department would like to congratulate Seamus as he continues to make us proud. Best of luck!