2018 – 2019 Graduate Seminar Series
Graduate Student Seminars and Graduate Development Workshops
Fridays, 3:30-4:45, Regents 239
The Department invites Graduate students to present their research on every Friday  throughout the academic year. The seminars are followed by a Q&A session. 
Fall term 2018
Fall 2018 speakers include:
Sep. 7, 2018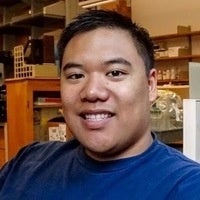 Marc Fink
Singer lab
Regulation of Immune Responses during Giardia Infections
Sep. 14, 2018



Workshop: Public Speaking: Seminars, Teaching and Conferences
Public speaking – be it at a conference, giving a departmental seminar or in a classroom – is a necessary part of the scientist's life. "In this workshop, we will discuss how to best present yourself when you are in front of an audience.", Ronda Rolfes. Led by Heidi Elmendorf and Ronda Rolfes.
Sept. 21, 2018


Kevin Mlynek
Brinsmade lab
CodY-mediated biofilm formation in Staphylococcus aureus
Sept. 28, 2018


Homero Cantu
Coate lab
Morphogenesis of type I Spiral Ganglion Neurons and the role of Sema3A/Nrp1 signaling
Oct. 5, 2018



Workshop: Data Analysis: Avoiding Dishonesty in Science
Oct. 12, 2018


Zhirong Wang
Coate lab
Extracellular ATP regulates embryonic spiral ganglion neuron development via P2X3 receptors
Oct. 19, 2018


Alyssa King
Brinsmade lab
RsaD potentiates cell death in Staphylococcus aureus
Oct. 26, 2018


Kathryn Sanchez
Maguire-Zeiss lab
Microglial derived matrix metalloproteinases (MMPs) in synuclein-mediated neuroinflammation.
Nov. 2, 2018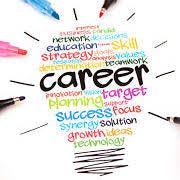 Workshop: Careers in Industry: A Panel Discussion
Nov. 9, 2018


Victoria Morrissette
Rolfes lab
Stressed Out – The Role of Inositol Pyrophosphates in the Yeast Stress Response
Nov.16, 2018


Allison Brackley
Weiss lab
Will I survive to adulthood? Examining sources of pupal mortality in a native butterfly.
Nov.30, 2018


Pablo Silva-Rodriguez
Silva lab
Sox11 in Xenopus Laevis Nervous System Development
Graduate Student Seminars and Graduate Development Workshops
Fridays, 3:30-4:45, Regents 239
The Department invites Graduate students to present their research on every Friday  throughout the academic year. The seminars are followed by a Q&A session. 
Spring term 2019
Spring 2019 speakers include:
Jan. 11, 2019
WORKSHOP


Presented by: Dr. steven Singer Professor at The Department of Biology, GU
Workshop: Strategic Career Planning
"The workshop is about an introduction to Individualized Development plans for the doctoral students, including some online resources to help get the most out of their time in the PhD program. It also included a long-term planning for career success and the importance of setting goals, both personal and professional, to elp guide decision making.", Dr. Singer
Jan. 18, 2019


Sean Carey
McGuire-Zeiss Lab
Synapse Remodeling: Is there a role for Complement component 3 (C3) in Parkinson's disease?
Jan. 25, 2019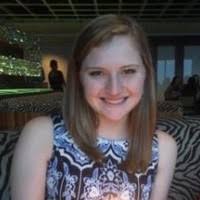 Paige Brooks
Coate Lab
Pou3f4-Expressing Mesenchyme Cells Promote Spiral Ganglion Neuron Survival
Feb. 1, 2019


Casey Zipfel
Bansal Lab
The interplay between infectious disease and human behavior, with a focus on sickness behaviors and absenteeism
Feb. 8, 2019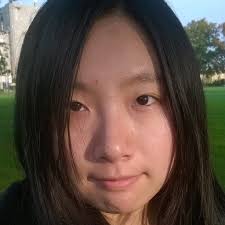 jingwen Hu
Huang Lab
Immunomodulatory Function of Interleukin-4 Induced 1 (1L4il) in Remyelination
Feb. 15, 2019
Graduate Awards Ceremony
Feb. 22, 2019
WORKSHOP


Presented by: Dr. Mark Rose, Paduano Distinguished Professor and Department Chair at The Department of Biology, GU
Workshop: Image"
"The workshop is about manipulation, or why you shouldn't believe everything you see. It is ethical conduct in research with respect to creating images in figures for publication.", Dr. Rose
Mar. 22, 2019


Lauren Rosko
Huang Lab
The role of creatine synthesis in developmental myelination and remyelination
Apr. 5, 2019

Taylor Cook
Mann Lab
Social and ecological phenotypes in the Indo-Pacific bottlenose dolphin (Tursiops aduncus): Characterization, stability, and interactions
Apr. 12, 2019
WORKSHOP



Presentned by: Patrick Kilcarr Director of Center for Personal Development, GU
Workshop: Mental Health
May. 3rd, 2019
Chapman presentation
The Chapman Medal is named in honor of the former Chair of the Department of Biology, Prof. George Chapman, who initiated the Senior Thesis and dedicated himself to research and education. Finalists for the medal will give 10-minute research talks about the research they have conducted in their time here. The Chapman Medal is awarded to the undergraduate student with the most outstanding research project.
During the summer semester there are NO Graduate Seminar Series