PhD Program in Biology
Biology Program Statistics
PhD Program
The Department of Biology introduces graduate students to diverse fields of biological science, and provides them with expert guidance to excel in research. The department is also invested in training students to become effective science communicators and pedagogical instructors.
Some of our graduates become academics, whereas others find careers in government, private industry, public policy, or elsewhere (see where recent graduates are now). The ability to communicate ideas and research results clearly and convincingly is key to success in any career.
Applicants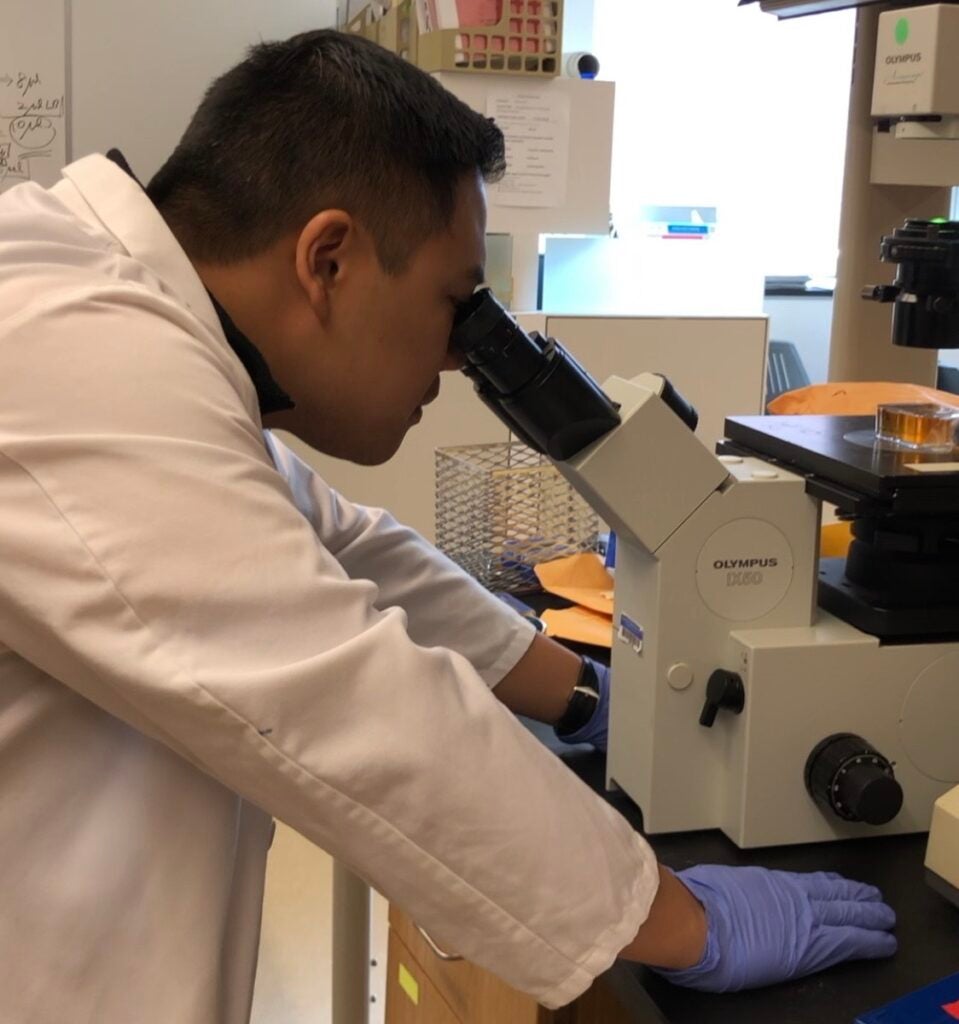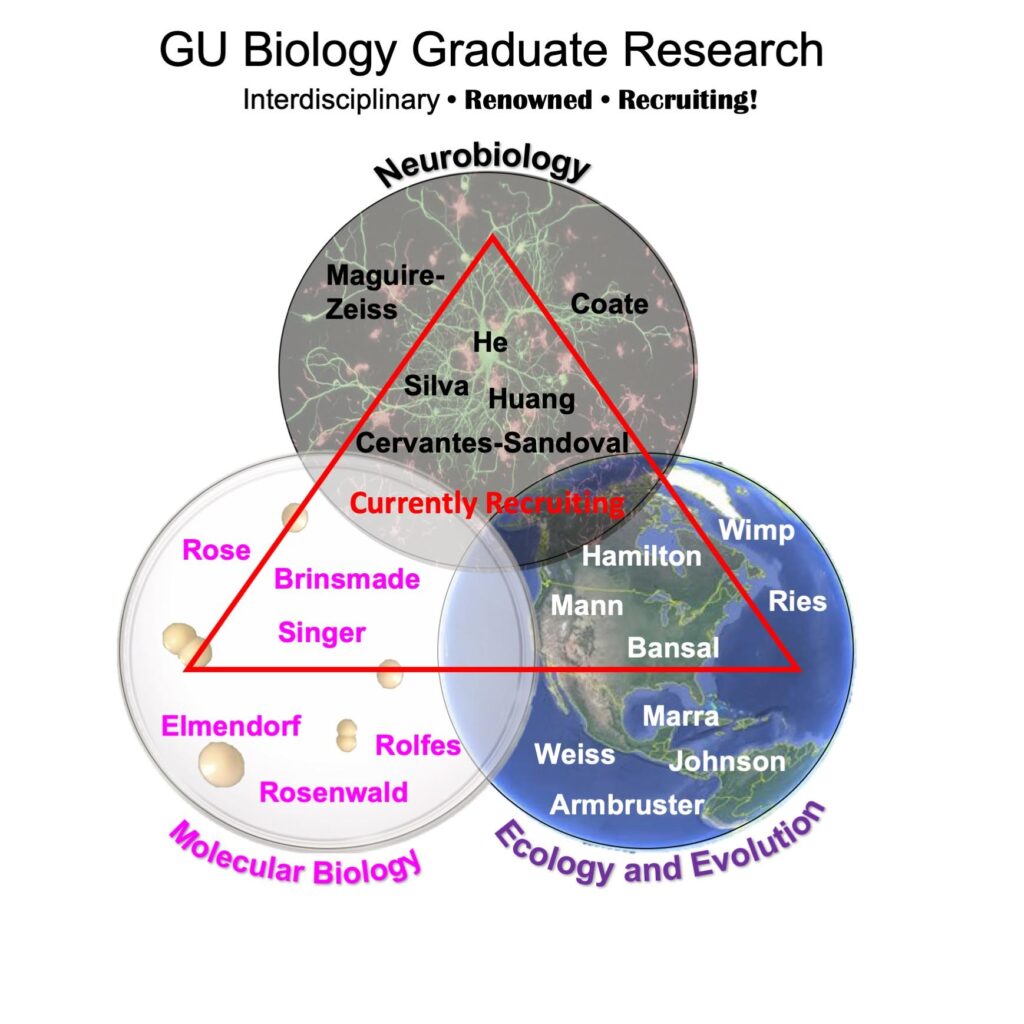 Financial Support
Students who are accepted into our doctoral program are guaranteed a minimum of five years of full stipend funding. Stipend rates are set in compliance with the Collective Bargaining Agreement negotiated by Georgetown University and the Georgetown Alliance of Graduate Employees (GAGE), the graduate student labor union. You can read more about what it means to do a PhD in a union-protected graduate program here. Biology graduate students are paid on 12-month contracts; visit the GAGE website for the current and future minimum stipend information. The department provides full tuition waivers for all students for the duration of the program; PhD students do not pay any tuition. Students in the PhD program are also provided free student health insurance, free dental insurance, and free use of the Yates athletic facility. Graduate student workers are guaranteed six weeks of paid parental leave and six weeks of paid medical leave from their assistantship jobs. Please read the Graduate Funding page for more information about stipends.
---
---