PhD Program in Biology
Biology Program Statistics
PhD Program
The Department of Biology provides graduate students with an introduction to graduate-level biology across diverse fields of biology. Students will receive expert guidance in research, training in becoming effective communicators in science and a foundation in teaching pedagogy.
Some of our graduates will become academics, whereas others will find careers in government, private industry, public policy, or elsewhere (follow this link to see where recent graduates are now). Your ability to communicate both ideas and research results clearly and convincingly is key to your success no matter what career you enter.
We foster interactions between graduate students and faculty as well as within the community of graduate students themselves. Click here to see our current students.
Applicants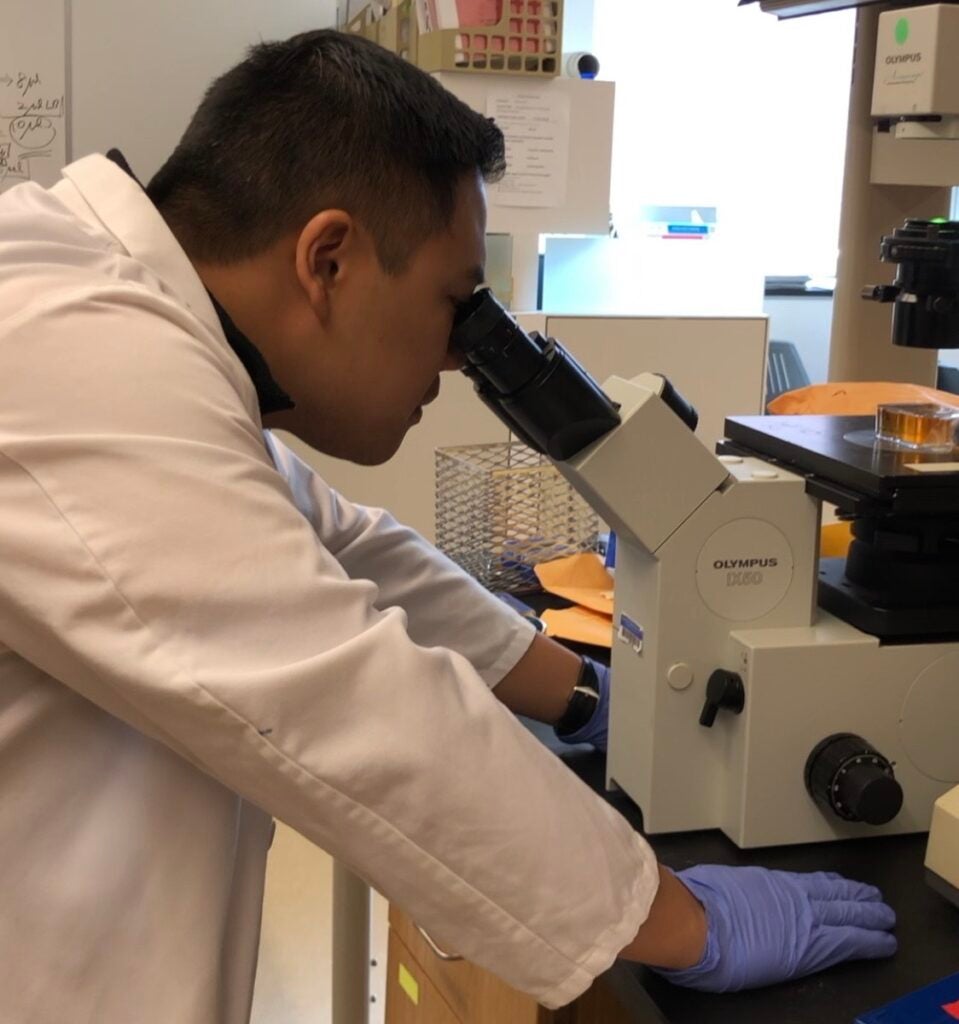 Potential applicants are urged to identify and contact potential research mentors directly before applying.
Please refer to the descriptions of research faculty or research areas to learn more about the work that is going on. Not all laboratories will have open positions available for a new graduate student in a given year.
Many faculty members participate in collaborative research within our department and with other scientists in the Washington, D.C. area and elsewhere. While the majority of a student's thesis research must be pursued within our Department, many of our students have worked collaboratively with outside scientists on aspects of their theses. In addition, field research opportunities are available in fantastic locations such as Australia, Brazil and Cameroon, as well as throughout the U.S.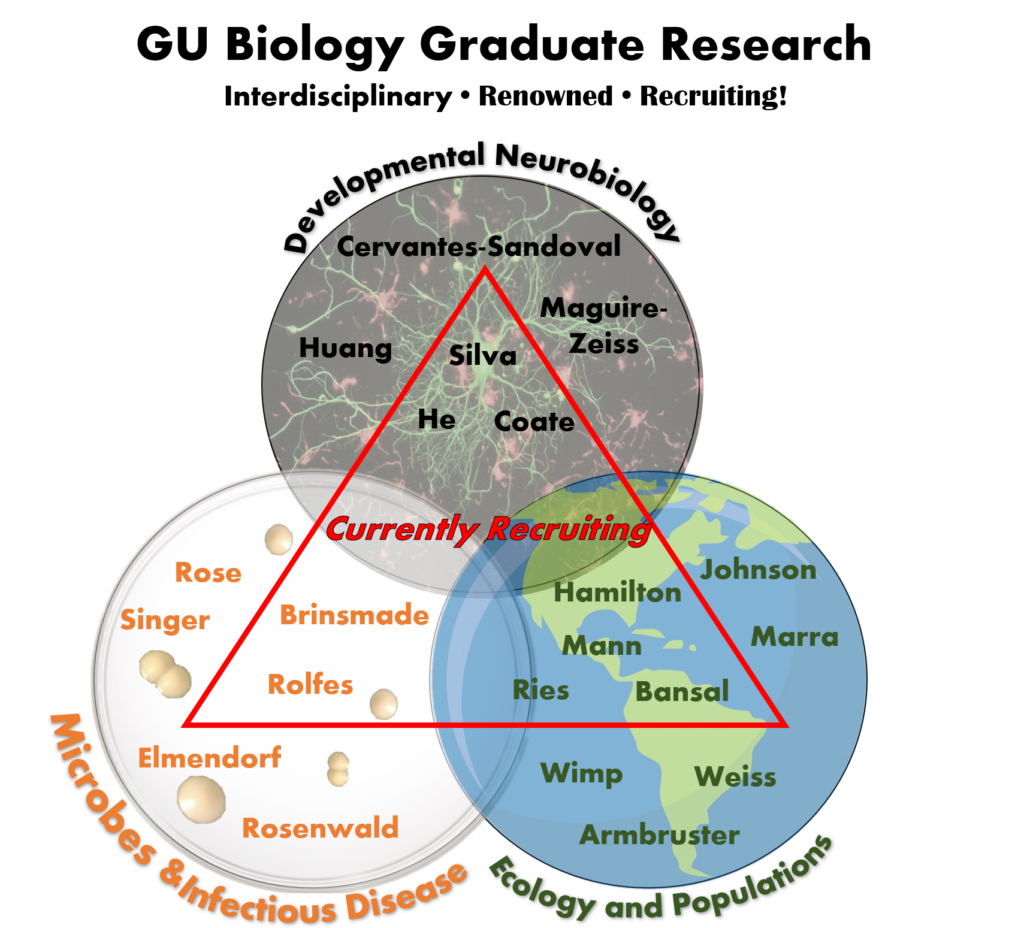 Support
Students accepted in our doctoral program are normally guaranteed five years of support consisting of a competitive stipend and a full tuition waiver. Students are also provided with health insurance and use of the Yates athletic facility. The majority of students have received support for their full tenure in our program from national and university fellowships, university teaching fellowships, research grants, and other sources. Exceptionally qualified applicants are nominated by the Biology Department's Committee of Graduate Students and Studies for competitive appointments as Georgetown University Fellows. Competitive awards for conference attendance are also provided.
---
---