Biology Department DEI Working Group
MISSION STATEMENT
Our Diversity, Equity, and Inclusion (DEI) mission arose out of a commitment to foster and celebrate diversity within our department and to ensure equitable learning opportunities for all in our community. Exchange of different viewpoints is not only integral for scientific endeavors but also important for the enrichment of education and growth of individuals and community. However, multiple systemic barriers exist that limit the potential of social diversity, including in academia. We hope to address those obstacles by striving to increase participation of underrepresented groups at all academic tiers in the Biology Department and more broadly at Georgetown University. We envision a diverse Biology Department where we expect prior assumptions and biases, both academic and personal, to be respectfully challenged, and from this to allow ideas thus tested and defended to grow, intertwine, and create a department that is highly collaborative and supportive of every member of our community. All are welcome, we will change with your membership.
---
CHARGE STATEMENT
(For academic year 2020-2021)
The DEI Working Group intends to provide leadership within the Biology Department to achieve specific goals in the coming year:
Welcome honest and open discussions, share stories, and encourage feedback on diversity issues. (Link to google form  for you to provide input.)
Provide resources for the GU Biology community for engaging in allyship (e.g. diversity workshops; journal club on diversity topics; training in becoming a diversity advocate).
Work with campus organizations (such as the Center for Multicultural Equity and Access) that support undergraduate and graduate students who are underrepresented, first-generation, non-traditional, or disabled.
Improve mentorship within the department, specifically by training faculty to be better mentors for undergraduate and graduate students, enhancing our peer mentorship programs, creating mentorship programs with individuals in different professions for career mentorship. 
Incorporate diversity – of people, of ideas, and of scientific approaches – as a core learning goal in the biology curriculum.
Make opportunities for a rich array of learning, teaching, research, and thriving activities available to all (e.g. better delineated curricular pathways, more equitable information on opportunities such as research, study abroad, funding, etc.).
Facilitate communication/interactions between Georgetown members and DC communities to see and to celebrate one another's diversity.
Actively map our departmental DEI landscape to identify areas that need improvement as well as to recognize initiatives that are faring well.
---
DEI WORKING GROUP: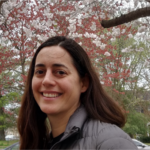 Mariana Abarca
I am an ecologist and I study the effects of global change on plant-animal interactions. I like thinking and talking about science, and I am incredibly fortunate to make my living doing what I love. For me, working in science is about both discovery through research and sharing the findings through outreach and education. I am convinced that diversifying the scientific community benefits science, as well as individuals and society as a whole. Fostering inclusion has been a constant motif during my scientific career, as it has defined my own academic trajectory and the way I relate to colleagues and students. I'm always happy to talk about caterpillars, natural history, and insect gossip (who is eating whom and why!).
---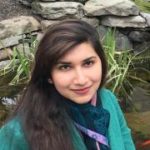 Arifa Ahsan
I am a 4th year graduate student, studying neurodevelopment and synaptic plasticity. While not at the lab bench, or being wonderstruck by latest Science Alert article, I enjoy dabbling in poetry and art. And I strongly believe in the power of good story-telling and effective communication to make an impact within academia and beyond. Spending my early years across three countries (Bhutan, Bangladesh and US) has made me appreciative of the diversity in cultures and perspectives but has also made me aware of the inequities in opportunities and resources that exist across the globe. Thus, I aspire to work on that front and enable greater access to STEM paths for everyone.
---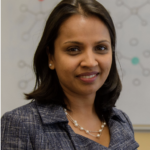 Shweta Bansal
I am an infectious disease ecologist, and have been a member of the Georgetown faculty since 2012. I am also a woman of color, a 1.5 generation immigrant, a vegetarian, and an introvert. I believe in celebrating the uniqueness of each of us as individuals, and bringing together our diverse strengths to create something more than the sum of its parts. My research, which integrates approaches from biology, mathematics and computer science, centers on this idea by focusing on the role of variation in the spread of infection across populations. As an educator, I am passionate about increasing the breadth of people, thought, and experience that are a part of the quantitative sciences. As a member of the DEI committee, I commit to helping our community in the Department of Biology become more diverse, respectful, accessible and inclusive.
---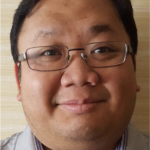 Mun C Chan
I am a teaching professor in the Biology Department. Before this, I was a biomedical researcher, a graduate student, a technician, and an undergraduate in Science. I am an immigrant, and a person of color. I have been the recipient of sincere, generous welcome and acceptance in the scientific community; but I have also experienced and seen the inequities that gatekeeps who can be in this field, and who are unwelcome. My work at Georgetown has been focused on changing these barriers to entry and success, especially in the classroom. Every student in a course should have a reasonable chance to learn and succeed in that course and field, and it is our role as teachers, as a department, as a community to provide the tools, interventions, and structures needed for that to happen. I work both in the Biology Department, as well as at the Center For New Designs in Learning and Scholarship (CNDLS) at Georgetown towards this goal.
---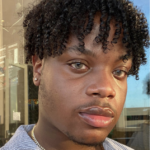 Rashaun Edwards
I am a sophomore in the College as an aspiring biology major in public health. My passion for equity across the medical field was ignited during my experience at Yale's biological and biomedical sciences summer program where I grew to realize that white privilege is found in a white coat and that medical racism is a construct used against people of color. Through my efforts in New York to bring about change, I have joined organizations that push for primary and speciality care access in underserved communities. As a Black man, I want to ensure that I play my part in filling the racial gaps that have been present in the healthcare system for far too long. Nevertheless, I hope to apply these passions to better Georgetown's biology department.
---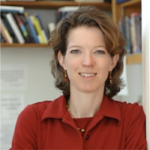 Heidi Elmendorf
I am many things – a teacher, a researcher, and an activist. I've been at Georgetown since 1999 as a faculty member in the Department of Biology. Teaching is part of who I am, not just what I do. Helping students find their place in the vast field of biology is a particular passion – hence my long commitment to teaching courses at the introductory level: Foundations in Biology 1, gateway courses in the Biology of Global Health major, and Science for All courses. I've spent my research career in the field of global health, studying parasitic diseases that primarily affect the world's most underprivileged peoples and my lab is currently taking a biophysics approach to understanding cell behaviors of Giardia lamblia. I've struggled for a long time with my passion for my work as a professor, and the exclusive nature of science and higher education. As a consequence, much of the latter half of my career has been devoted to educational equity issues, and I serve as the founding director of both the Regents STEM Scholars Program and of The Hub for Equity and Innovation in Higher Education.
---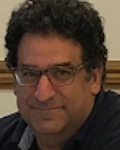 Dan Isaac
I am both the PhD program manager and a teaching professor in the Biology Department at Georgetown. I am a first generation college student as well as the first member of my immediate family to attend both medical school and PhD graduate school. As an undergraduate, I got my first glimpse at the ways in which the playing field is decidedly not even for every student who pursues higher education. This inspired my involvement in programs such as the WEB DuBois Scholars program in which rigorous university-level classes help to provide collaborative learning opportunities and develop research and quantitative analysis skills in a forum that brings together high-achieving students from a wide variety of ethnic groups who share an interest in solving some of the greatest challenges facing our society. I want to help create an inclusive community of scholars and future thought leaders who recognize that our collective power to improve our world is most formidable when shaped and informed by the greatest diversity of voices.
---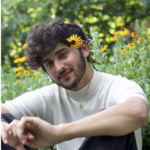 Jamal Jaffer
I am a rising senior in the college majoring in Environmental Biology with a minor in Science Technology & International Affairs. Around campus I work as a Research Assistant in the Weiss Lab studying insect plant interactions and a Barista for Uncommon Grounds. Apart from work, I am passionate about issues of equity and justice within Georgetown's community participating in YLEAD and LEAD through the Center for Multicultural Equity and Access.
---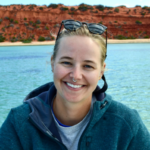 Molly McEntee
I am a PhD candidate in the Mann lab, where I study the life history and reproduction of female Indo-Pacific bottlenose dolphins. As part of this DEI working group, I particularly want to challenge the exclusionary norms in field work, and in behavioral ecology and evolutionary biology. I am also a departmental organizer for the Georgetown Alliance of Graduate Employees (GAGE), the graduate labor union at Georgetown. By organizing for fair labor practices, GAGE works to increase equity and inclusion in the graduate program.
---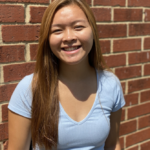 Kimberly Nguyen
I am a sophomore in the College on the premed track with a major in Biology of Global Health and Spanish minor. I grew up in Northern Virginia, a diverse community with people from all different backgrounds. I have found that language and culture brings people together, so I brought my desire to connect people towards language building to break down these barriers. The healthcare field is one that requires comfortability and communication to be successful. I want to be the bridge between healthcare and underserved communities through my passion to connect and build community. On campus, I can be seen in cultural clubs like Vietnamese Student Association and Asian American Student Association. I have worked with the CSJ, attending Magis DC and working for DC Reads. I am also a proud member of Community Scholars, Georgetown Scholars, and Regents STEM Scholars Program.
---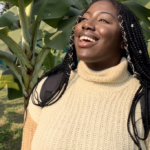 Kayla Senior
I am a rising senior majoring in biology of global health and minoring in statistics. I am passionate about health disparities, education equity, and data visualization. As a tutor for the CSJ's ASK program, advocate for marginalized communities, and a Magis India participant, I have been fortunate enough to not only serve underrepresented communities, but also travel to India to observe their health and environmental crises.
---