Study-Abroad Insights!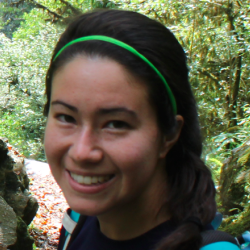 Sarah Madoff
Spring 2015
Copenhagen, Denmark
Biology major
"I studied abroad with DIS (Danish Institute for Study Abroad) because I was able to take biology classes and get credits toward my major. Copenhagen is an amazing city, and I had the chance to travel around Europe while I was there. DIS is a great program because it is so easy to get credit for classes back at Georgetown and because they provide a lot of support, such as housing, a food stipend, and some travel arrangements. However, the program was also a bit limiting because it is such a large program with only Americans. It took a significant amount of effort to make Danish friends and actually immerse oneself in the culture."
---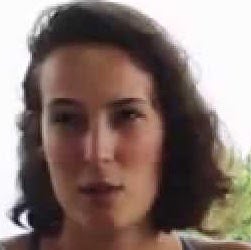 Lena Bichell
Spring 2014
Istanbul, Turkey
Environmental Biology major
"I directly matriculated into Koc University in Istanbul. While there, I studied archeology, philosophy, and architectural history of the city. The study abroad immersion at Koc was wonderful so I got to know a lot of local students as well as befriend other exchange students. Istanbul itself is an utterly enchanting city with deep history and exciting things constantly happening. My time in Istanbul allowed me to take a break from my Biology studies to immerse myself in another country and culture. In doing so, I was able to learn about other disciplines as well as gain a deeper appreciation for Biology upon my return."
---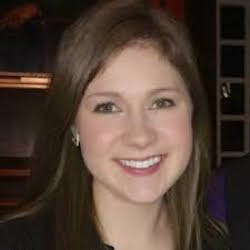 Sarah Dermody
2013-2014 academic year (full year)
University of Oxford, St. Peter's College
Sarah Dermody graduated from Georgetown in 2015, as a biology major in the College, and is now a member of Georgetown University School of Medicine, Class of 2019.
"During the 2013-2014 academic year, I studied Biological Sciences at St. Peter's College, University of Oxford, with a focus on infectious diseases and epigenetics. As a visiting student, I was fully immersed in the life of an Oxford student, living, studying, and socializing with my British peers. Prospective students should anticipate a fundamentally different learning experience while studying at the University of Oxford. While at Oxford, a student studies (or in British terms "reads") a singular subject. The academic year at Oxford is divided into three eight-week terms, Michaelmas, Hilary, and Trinity. Oxford operates on a tutorial system, in which each student has one or two tutorials per week. A tutorial is a one-on-one (or sometimes a small group) session with a tutor (equivalent to a US professor), in which one topic is covered. An example of a tutorial topic may be What role does genetic architecture for infectivity/resistance play in host-parasite coevolution? or Cells can remember their 'state' (eg cell cycle stage, differentiation state) for hours, days, months or even years. Although there are some exceptions, in most cases this does not involve any change in DNA sequence. Describe some well-characterised mechanisms of cellular memory. What do we not understand about cellular memory? Each student must research the chosen topic and prepare an essay, usually ~2000 words, which is submitted to the tutor before the tutorial. During the tutorial, the student and tutor delve deeply into the chosen topic. Lectures are offered each day, which students may chose to attend to supplement their tutorial experiences. There are no textbooks – all reading material is primary literature – and students can chose tutorials that match their biological interests.
My first two years as a Biology major at Georgetown prepared me well for Oxford's rigorous curriculum. Oxford's tutorial system was an extremely stimulating way to study biology. My tutors, who were experts in their fields, challenged me to critically analyze primary literature and clearly convey my thoughts in essay form. During Michaelmas Term at St. Peter's College, Oxford, I attended lectures and completed tutorials in the following modules: Evolution, Cell & Developmental Biology, Disease, and Infection & Immunity. During Hilary Term, I attended lectures and completed tutorials in Genome Evolution, Adaptations to the Environment, Evolutionary Dynamics of Infectious Disease, Molecular Mechanisms of Cell Function, Cell & Developmental Biology, and Philosophy of Science. During my final term at Oxford, I had the opportunity to work closely with one tutor, Robert Grant-Downton, Ph.D., and write a dissertation entitled "Neuroepigenetics: Epigenetics in Brain Development and Neurodegenerative Disease." I also completed the Public Health & Policy module during Trinity term. There are two six-week breaks in between the academics terms, during which I was able to return home for Christmas and embark on an extensive eurotrip with friends.
While studying at Oxford, I immersed myself in student life by joining several societies and playing violin in Trinity College Orchestra. By developing friendships with fellow students, I had a truly British experience – punting on the river Cherwell, playing croquet in various college quads, enjoying Pimm's in Christ Church meadow, donning subfusc for formal hall, attending Varsity Trip, and frequenting local pubs. Studying and living in a place so rich in academic history was an unrivaled experience and one that I would highly recommend."
---
Alexander O'Neill
Year (2013- 2014)
Nepal
Environmental Biology and Anthropology major
"I went to Nepal through the Cornell-Nepal Study Program (CNSP). CNSP is a fantastic experience that allows students to develop intensive research projects."
---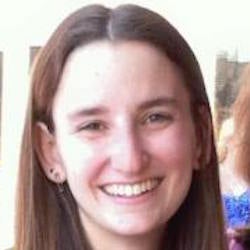 Laura Rosenwald
Spring 2014
Costa Rica 
Organization for Tropical Studies/ Duke University (Independent Study for Georgetown students)
Environmental Biology and Music major
"I enrolled in the Tropical Biology on a Changing Planet course in Costa Rica. The OTS course brings together people from all over the country (and  even  outside of the country) to study tropical biology at specific field stations in Costa Rica and Panama. The structure of the courses was built on each  habitat  that we visited. We also had a home stay portion in the capital of Costa Rica, and had a few weeks of intensive Spanish. Not only was this study  abroad  program tailored to my interests (specifically, the program was very research intensive), it also fit in very nicely with the requirements for my  major  (Environmental Biology). Costa Rica is also a beautiful country, and the professors were awesome. Highly recommend this program."
---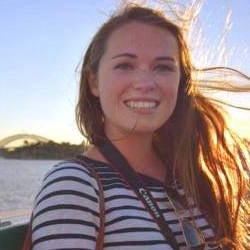 Caitlin Tompkins
Fall 2014
Sydney, Australia
Biology and Government major
"I studied abroad at the University of New South Wales in Sydney, Australia. I lived on campus in the Kensington Colleges and made some of the  best friends of my life from Georgetown, other US schools, and around the world, particularly Australia. I got to take biology classes that were not widely offered (if at all) at Georgetown, such as marine bio with amazing field trips and classes on climate and energy that really challenged me to think from a new perspective. I travelled throughout Australia and saw the most beautiful places I could have ever imagined. It is a country filled with adventure, pristine beaches, red earth, and the nicest people you will ever meet. Without a doubt I can say that studying abroad in Australia was the greatest decision I have made thus far and am counting the days until I can return."
---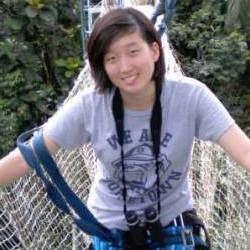 Eunyoung Kim
Summer 2014
Quito, Ecuador
"An intensive immersion program that vastly improves one's Spanish, while introducing environmental and social issues in trips to the Amazon, the Galapagos, Otavalo, and Chota/Ibarra. The nature trips are unforgettable and bring you closer to ecological concerns that normally seem so distant and easily dismissible when it comes to ideologies on legislation. There are great opportunities to become acquainted with a wide range of traditional and contemporary Latin American literature, and it's extremely valuable right now to engage with the citizens of Quito and other areas about their thoughts on education and how education is being developed politically; there are many points of view and insights on this issue that allowed me to both appreciate and question certain aspects of education in the US."
---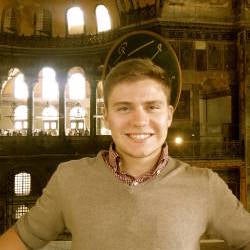 Alexander Cartron
Fall 2013
 Alanya, Turkey
Biology and Theology major
"I studied abroad through Georgetown's McGhee Center for Eastern Mediterranean Studies. Our program started in Istanbul with a two week  orientation tour in which we travelled south to Bursa, Izmir, Iznik, and other notable cities. Later, we arrived in Alanya, which was where our classes  took place. I had the opportunity to learn Turkish, teach English at a local school, grow close with a host family, and enjoy the Mediterranean Sea, which was a five minute walk from our apartment. Additionally, this experience allowed me to take a break from my studies in Biology and hone in on my other academic interests in Theology and Culture and Politics. I especially enjoyed the intimate academic community of nine Georgetown students and three professors. Studying abroad was the most important decision I made at Georgetown and undoubtedly the best semester of my life."
---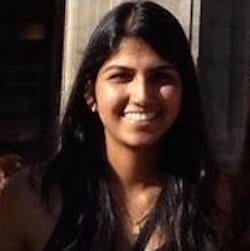 Monica Gupta
Fall 2013
Salamanca, Spain
 Medicine major
"Studying abroad was definitely one of the best decisions I made during my time at Georgetown, for academic and non-academic reasons. I took classes at a study  abroad school that was a part of the University of Salamanca, though if your Spanish is good enough you can direct enroll into the Universidad Pontificia, the Jesuit  University in Salamanca. I took a Medical Spanish and Comparative Health Care system class, along with a Spanish Language and Spanish History class, giving me a chance to continue my health studies in a different form while focusing on other subjects for a semester. Salamanca is a beautiful university town in northwest Spain that I fell in love with almost immediately. It also turned out to be the perfect study abroad location for me, because it has a small town feel but never felt too small or boring. Being in a smaller city meant that I had to speak Spanish and also meant that I was immersed almost immediately in Spanish culture, both of which turned out to be important parts of my experience abroad."