Departmental Seminar Series 2020-2021
Departmental Seminar Series
Thursdays, 12:30-1:45 PM, Virtually
The Department invites scholars in Biology to present their research on most Thursdays throughout the academic year. The seminars are followed by a Q&A session.
Fall 2020
Fall 2020 Speakers: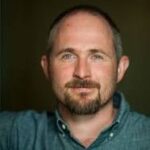 September 10, 2020
Dr. Nick Pyenson, Curator of Fossil Marine Mammals
The Smithsonian's National Museum of Natural History and studies the paleobiology of marine mammals
"Whales: Past, present and future"
Hosted by: Drs. Janet Mann and Peter Marra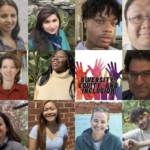 September 17, 2020
Special Seminar on Diversity, Equity and Inclusion discussion.
Presenter(s): DEI committee
September 24, 2020
Dr. Kumaran Ramamurthi, Senior Investigator and Deputy Chief at Laboratory of Molecular Biology, National Cancer Institute, NIH
"Protein localization during cell division and morphogenesis in B. subtilis"
Hosted by: Dr. Daniel Isaac and Dr. Shaun Brinsmade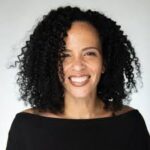 October 8, 2020
Dr. Raychelle Burks, Associate Professor of analytical chemistry
The American University
"Illicit indications: colorimetric and fluorometric visualizations for forensic science".
Hosted by: Dr. Heidi Elmendorf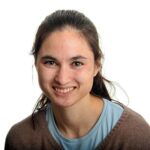 October 15, 2020
Dr. Kristin Branson, Janelia Senior Group Leader Janelia Research Campus, Howard Hughes Medical Institute"Analyzing animalbehavior using machine vision and learning"
Hosted by: Dr. Isaac Cervantes Sandoval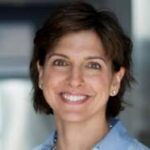 November 5, 2020
Dr. Elodie Ghedin, Parasitologist and Virologist as well as a professor
The New York University Center for Genomics and Systems Biology. "Parasitology and Genomics"
Hosted by: Dr. Steven Singer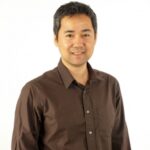 November 5, 2020
Dr. Jimmy Saw, Assistant professor
George Washington University
"Microbial diversity, ecology, and evolution"
Hosted by: Dr. Martha Weiss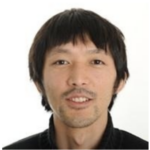 November 12, 2020
Dr. Yoshiro Aso, Group leader
HHMI's Janelia Research Campus
"Learning and Memory"
Hosted by: Dr. Isaac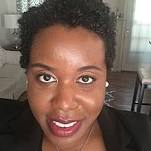 November 19, 2020
Dr. Lynnae Quick, Planetary geophysicist and Ocean Worlds Planetary Scientist.
NASA
"Missions to worlds capable of supporting life"
Hosted by: Grad students
Spring 2021
Spring 2021 speakers: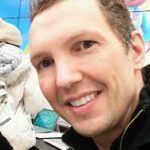 January 28, 2021
Dr. Doug Blackiston, Senior Scientist, Primary Investigator
Allen Discovery Center at Tufts University
"Xenobots: computer-designed organisms"
Hosted by: Dr. Martha Weiss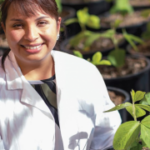 February 4, 2021
Dr. Norma Cecilia Martinez-Gomez, Assistant Professor
Dept of Plant and Microbial Biology, University of California (Berkeley Research)
"Thriving with lanthanides: New life metals in Methylotrophy."
Hosted by: Dr. Shaun Brinsmade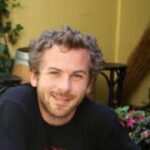 February 11, 2021
Dr. Sentis Arnaud, Researcher. French National Institute for Agriculture, Food, and Environment (INRAE), Aix-en-Provence, France.
"Symptoms, acclimation, and adaptation to thermal stress: implication for species and their interactions"
Hosted by: Dr. Gina Wimp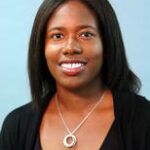 February 25, 2021
Dr. Elizabeth Lauren Johnson, Assistant Professor
Division of Nutritional Sciences, Cornell University
"Infant diets as precise modulators of the gut microbiome"
Hosted by: Dr. Mark Rose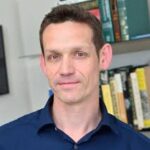 March 04, 2021
Dr. Scott Waddell, Professor of neurobiology and Wellcome trust principal research fellow
Neuroscience, University of Oxford
"Conflict or Complement: parallel memories control behaviour in Drosophila"
Hosted by: Dr. Isaac Cervantes Sandoval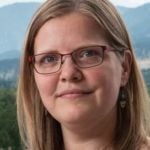 March 25, 2021
Dr. Esther Braselmann, Assistant Professor
Chemistry Department, Georgetown University
"Illuminating RNA Dynamics in Live Mammalian Cells with the Riboglow Platform"
Hosted by: Heidi Elmendorf
April 08, 2021
Dr. Valentina Fossati, Senior Research Investigator
New York stem cell foundation (NYSCF), University of Bologna
"IPSC-based Models of Glia Cells for Studying CNS Diseases: Present and Future Perspectives."
Hosted by: Jingwen Hu (BOGS)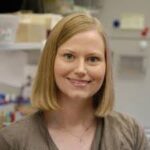 April 22, 2021
Dr. Lucia Carol Strader, Associate Professor of Biology
BIOLOGY, Duke University
"Transcription Factor Condensation Attenates Activity and Rewires Gene Expression"
Hosted by: Dr. Elena Silva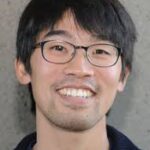 April 29, 2021
Dr. Louie H. Yang, Associate Professor of Biology
Department of Entomology and Nematology Center for Population Biology, University of California, Davis
"Periodical cicadas as resource pulses linking above ground and below ground communities: A 17-year retrospective."
Hosted by: Dr. Martha Weiss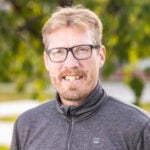 May 06, 2021
Dr. Greg A Breed, Assistant Professor
Institute of Arctic Biology, University of Alaska Fairbanks
"Considering animal life histories under global change."
Hosted by: Dr. Leslie Ries
Summer 2021
During the summer semester, there are no Departmental Seminars; however, we will announce special seminars.