Graduate Seminar 2016/2017
Graduate Research Seminars and Graduate Development Workshops
Fridays, 3:30-4:45 pm
The Department invites Graduate students to present their research on every Friday throughout the academic year. The seminars are followed by a Q&A session. 
Fall 2016

Sep. 9, 2016
Workshop 1
Building your Professional Image

Sep. 16, 2016
Elizabeth Lee
Identifying drivers of spatial heterogeneity in influenza disease burden
Sep. 23, 2016
Pratha Sah
Inferring networks of infectious disease spread in wildlife populations

Sep. 30, 2016
Trey Picou
The Hydrodynamic Model of Giardia Attachment

Oct. 7, 2016
Workshop 2
Talking Science with Non-scientists

Oct. 14, 2016
Gift Wangsanut
Functional Mapping Of Grf10 Transcription Factor In Candida Albicans
Oct. 28, 2016
Madison Kiketa
"Examining long-term social bonds in adult female bottlenose dolphins"
Nov. 4, 2016
Workshop 3
Career in BIology field
Nov. 11, 2016
Ricardo Guetierrez-Ozuna
Nov. 18, 2016
Dillon Damuth
Spring 2017

Jan. 13, 2017
Workshop: How to be a Mentor

Jan. 27, 2017
Sonia Nanescu
The role of retinoic acid (RA) synthesizing enzyme, retinaldehyde dehydrogenase 2 (RALDH2) in mouse demyelination.

Feb. 10, 2017
Workshop: Writing Cover Letters for Scientific Manuscripts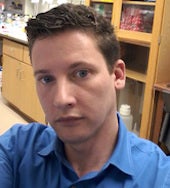 Feb. 17, 2017
Jens Fritzenwanker
Three phases of Wnt signaling defining three phases of axis development in the hemichordate S. kowalevskii.
Mar. 3, 2017
Zach Batz
Lipids and Metabolites During Early Diapause of Aedes albopictus
Mar. 17, 2017
Vivian Morrison
Exploring the role of retinoic acid signaling in oligodendrocyte lineage cell function.

Mar. 24, 2017
Kaela Singleton
Matching your Sox: Cross Species Function and Regulation of Sox11 in Neural Development
Mar. 31, 2017
Caitlin Karniski
Reproductive and behavioral senescence in bottlenose dolphins
Apr. 7, 2017
Steph Davis
Interleukin-4 induced protein 1 as a novel biomarker and treatment option in multiple sclerosis