Graduate Seminar 2019/2020
Graduate Research Seminars and Graduate Development Workshops
Fridays, 3:30-4:45 pm
The Department invites Graduate students to present their research on every Friday throughout the academic year. The seminars are followed by a Q&A session. 
Fall 2019
September 6, 2019
Alyssa King, Brinsmade lab
"RsaD is a stress-responsive regulatory RNA involved in metabolic adaptation in Staphylococcus aureus."

September 13, 2019
Workshop: "Statistical Significance – What's all the fuss about?" 
Led by Gina Wimp

September 10, 2019
Pablo Silva-Rodriguez, Silva lab
"Sox11 in Xenopus Laevis Nervous System Development."

September 27, 2019
Kathryn Sanchez, Maguire-Zeiss lab
"Microglial derived matrix metalloproteinases (MMPs) in synuclein-mediated neuroinflammation."

October 4, 2019

"Workshop: Conflicts of Interest and Misconduct."
Led by Mary Schmeidel
October 11, 2019
Zhirong Wang, Coate lab
"Extracellular ATP regulates embryonic spiral ganglion neuron development via P2X3 receptors."
October 18, 2019
Victoria Morrissette,  Rolfes lab
"Stressed Out – The Role of Inositol Pyrophosphates in the Yeast Stress Response."

October 25, 2019

Casey Zipfel, Bansal lab
"The Interplay between Infectious Disease and Human Behavior: Health Disparities Exacerbate Influenza Burden." 

November 1st, 2019
Jingwen Hu, Huang lab
"Investigating the Immunomodulatory Function of Interleukin-4 Induced 1 (IL4i1) in Remyelination."


November 18, 2019

Workshop: "Why does science sometimes go wrong?" and a discussion on fraud and ethics in science.


November 15, 2019
Allison Brackley, Weiss lab
"Will I survive to adulthood? Examining sources of pupal mortality in a native butterfly."

November 15, 2019
Taylor Cook Evans, Mann lab
"Lifetime stability of social phenotypes in the Indo-Pacific bottlenose dolphin (Tursiops aduncus)."

December 6, 2019
Claire Li, Elmendorf lab
"Giardia Living in Viscoelastic Environment."

Spring 2020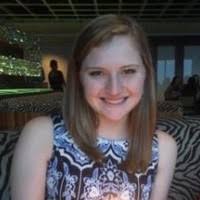 January 10, 2020
Paige Brooks, Coate lab
"Pou3f4-Expressing Mesenchyme Cells Promote Spiral Ganglion Neuron Survival in the Postnatal Mouse Cochlea."

January 17, 2020
Zachary Park, Mark Rose lab
"It takes two to tetrad: Dissecting the role of Kar4 and Kfc1 in meiosis."


January 24, 2020
Sean Carey, Kathy McGuire-Zeiss lab
"HIV-tat Induced Astrogliosis and HAND."

January 31, 2020
Pablo Silva Rodriguez, Elena Silva lab
"The role of sox11 in development and disease." 

February 14, 2020
Tyler Rippel, Gina Wimp lab
"Litter Decomposition Dynamics Within Salt Marshes."


February 21, 2020
Workshop: Implicit Bias, hosted by Dr. Elena Silva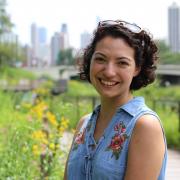 Febuary 28, 2020

 Jewel Lipps Tomasula, Gina Wimp lab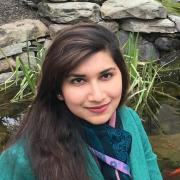 March 20, 2020
Arifa Ahsan, Dr. Elena Silva and Dr. Jeffrey Huang labs 
Note: Due to the COVID-19 situation, the seminar moved to a virtual platform (on Zoom)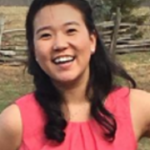 April 3rd, 2020

Sylvia Min Arnold, Dr. Ronda Rolfes lab. 
Note: Due to the COVID-19 situation, the seminar moved to a virtual platform (on Zoom)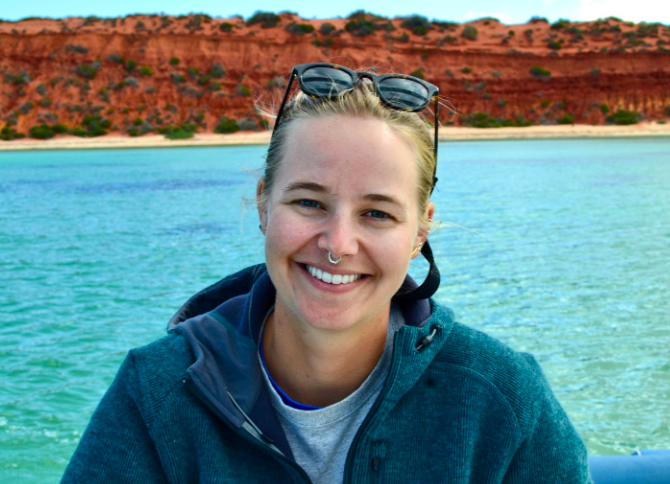 April 24, 2020
Molly McEntee, Dr. Janet Mann lab
"Female reproduction in Indo-Pacific bottlenose dolphins: Costs of and counterstrategies to allied male sexual coercion" 
Note: Due to the COVID-19 situation, the seminar moved to a virtual platform (on Zoom)